2013 Water Utility Survey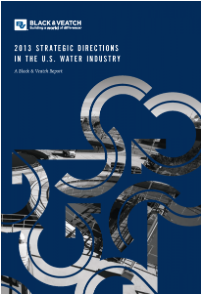 In its second annual U.S. water industry report, Black & Veatch take a look at an industry "…more focused on informed spending to stretch limited budgets and extend the life of current assets." Please visit the Black & Veatch website to download the report.
At the Fund, the question "What will water utilities look like in 20 years?" comes up often. This report continues the conversation about the formidable problems that water utility managers are facing and offers up best practices currently being implemented to meet the challenges of the industry. A particular focus is placed on asset management programs which water industry leaders estimate will be in place or in progress in more than 90% of utility districts by 2016.
The Fund is interested in new innovations that will shape how water utilities will operate in the future and we welcome your ideas and input. Please drop us a note to start a conversation or add a comment below.