GLPF Team Awarded Prestigious NSF Grant to Build Intelligent Stormwater Grids
Shannon Donley – Project Implementation Manager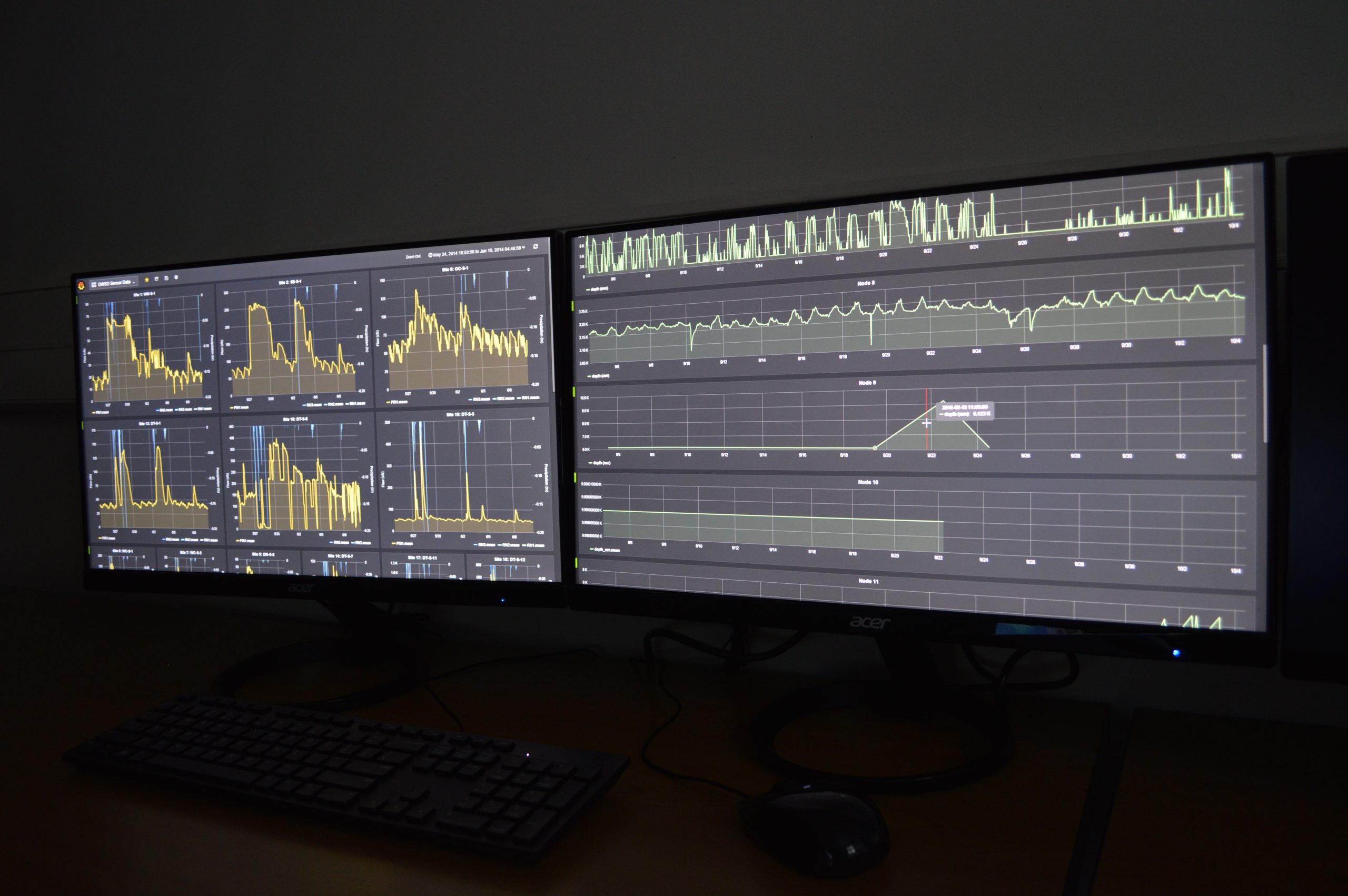 Urban stormwater infrastructure is about to get a lot "smarter" with the efforts of Branko Kerkez, assistant professor at the University of Michigan and team leader of the Intelligent Cyberinfrastructure project, who was recently awarded a $1.8 million National Science Foundation award (one of only three projects nationwide to receive support at this funding level in this category). Leading a multi-university, multi-disciplinary team, Branko will build on the technologies he and his team developed with Fund support and will scale it to other communities. In addition to developing and testing next generation technology, this NSF-funded work will have a major – and fascinating – focus on human behavior and the social barriers to adoption.
With Fund support, the team has created an automated system that continuously collects data to depict the conditions in an area and, using this data, will react in real-time to control and optimize the flow of stormwater when conditions change. Branko and his team are testing this system in Ann Arbor, Toledo and Milwaukee.
What this team is building has the power to change the way cities manage water.
What makes this particularly revolutionary and game-changing is that the team wants all communities to have a smart stormwater system and has made the tools open source and freely available on their website, http://open-storm.org/. And, they are teaching other communities how to build a system like theirs. In addition to keeping up a demanding tour schedule of their control room and deployment sites in Ann Arbor, the team held their first Open-Storm workshop in August to teach attendees how to build and operate a system like that in Ann Arbor. The workshop exceeded capacity (and had a waitlist!) with 50 people across the U.S. attending.
National Science Foundation Announcement: https://www.nsf.gov/news/news_summ.jsp?cntn_id=243312&org=NSF&from=news
Michigan News: http://ns.umich.edu/new/multimedia/videos/25160-floodproofing-cities-1-8m-for-smart-stormwater-project
–Shannon Donley, Project Implementation Manager