GLPF Funding: Project Design Support – Information for Applicants
Stephanie Lindloff, Project Development Manager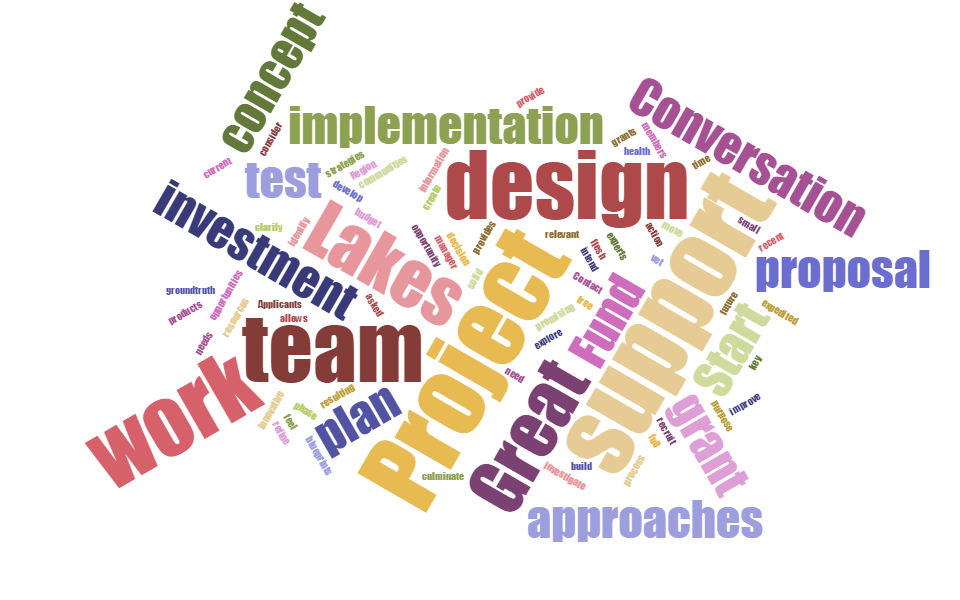 Have a concept that could improve the health of the Great Lakes but need some time and resources to flesh it out? If so, feel free to start a conversation with us. The Fund provides project design support when a small investment can clarify a promising future project.
The purpose of a design support grant is to move an innovative concept into action. It allows a project manager to identify and recruit team members, refine what they intend to build and test, vet key strategies, and create a solid work plan — all resulting in a full proposal for the Fund to consider for project implementation support.
A recent design support grant to a team led by American Rivers will investigate private sector green infrastructure financing approaches that are relevant to the needs and opportunities in the Great Lakes region. They will explore, ground-truth and develop blueprints for financing options that facilitate private investment in the installation and operation of green infrastructure on both public and private property. The team will work with municipal decision-makers, investors, insurers, service providers and other experts. The work will culminate in an implementation phase proposal to test these approaches in Great Lakes communities.
Project design support grants are typically $50,000 – $100,000 and are expected to be completed within 12 – 18 months. The proposal is a maximum of six pages in length and undergoes an expedited decision process. Applicants are asked to provide information on the opportunity they've identified, the products they will create, their work plan, their current team and a budget.
Intrigued? Good. Contact us and start a conversation!
–Stephanie Lindloff, Project Development Manager