Great Lakes-Friendly Neighborhoods
GLPF and Cleveland Botanical Garden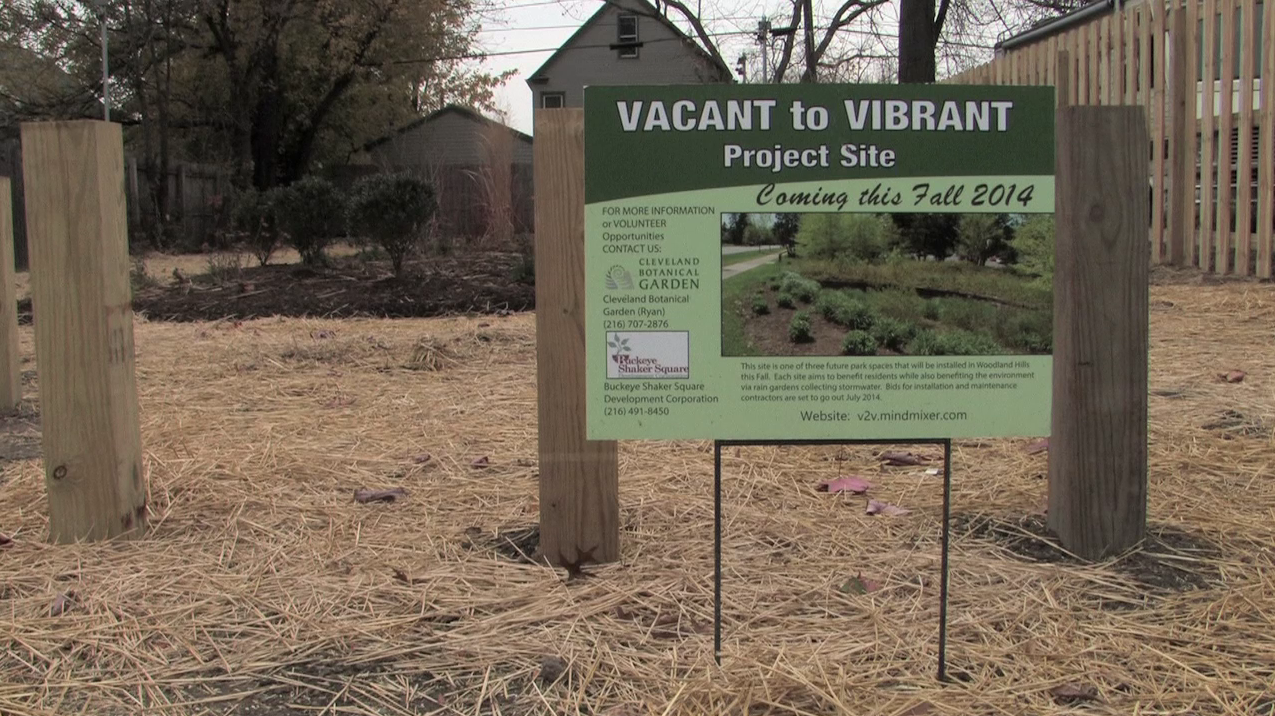 The Vacant to Vibrant team, led by the Cleveland Botanical Garden, is distinguishing itself by being the first to look at using vacant parcels of land not only to manage stormwater, but to serve as sites for neighborhood stabilization in underserved communities.
By developing a unique site selection process and listening closely to the needs of area residents, the team is strategically placing green infrastructure to attain not only environmental, but also social and economic benefits.
To find out more, visit the Vacant to Vibrant blog as well as the V2V project page.
Vacant to Vibrant from Great Lakes Protection Fund on Vimeo.