Media Spotlight on Fund-supported Project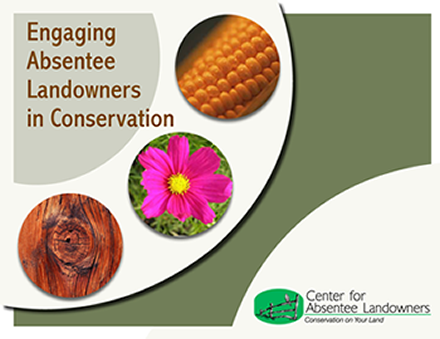 If you are a local, state or federal conservation professional, you may find this interesting.
In this recent article, the Great Lakes Echo takes a look at absentee landowners in the Great Lakes and the difficulties natural resource agencies face in communicating with them about conservation issues. Accounting for approximately half of all agricultural landowners in the Great Lakes states, those who lease out their agricultural land have largely gone unaccounted for in state and federal conservation programs.
This article reports on observations from a Fund-supported project that tested different communication techniques for reaching absentee agricultural landowners in parts of Michigan, Wisconsin, and New York. The project's goal was to improve water quality and reduce the negative impacts of agriculture on streams and rivers by finding effective methods for reaching and educating absentee landowners on conservation practices.
The team found that conservation was a priority for this group, yet many absentee landowners have little or no experience in working with conservation programs or practices.
Through outreach and education, the team worked with absentee owners, their operators, and conservation officials to install over 480 acres of vegetative filter strips. This reduced the input of 696 tons of sediment, 1,152 pounds of phosphorus and 2,280 pounds of nitrogen into the Great Lakes in the first year.
The team not only kept nutrients and sediment out of the Great Lakes, but they deployed the tools that will allow this impact to become greater each year. One such design—a toolkit for natural resource professionals that provides advice and recommendations on how to promote conservation topics to absentee landowners—can be downloaded via the Center for Absentee Landowners' website.
Take a moment to read more on this interesting project here.