Mott Foundation: Lessons from 35 Years of Supporting Community Foundations
Charles Stewart Mott Foundation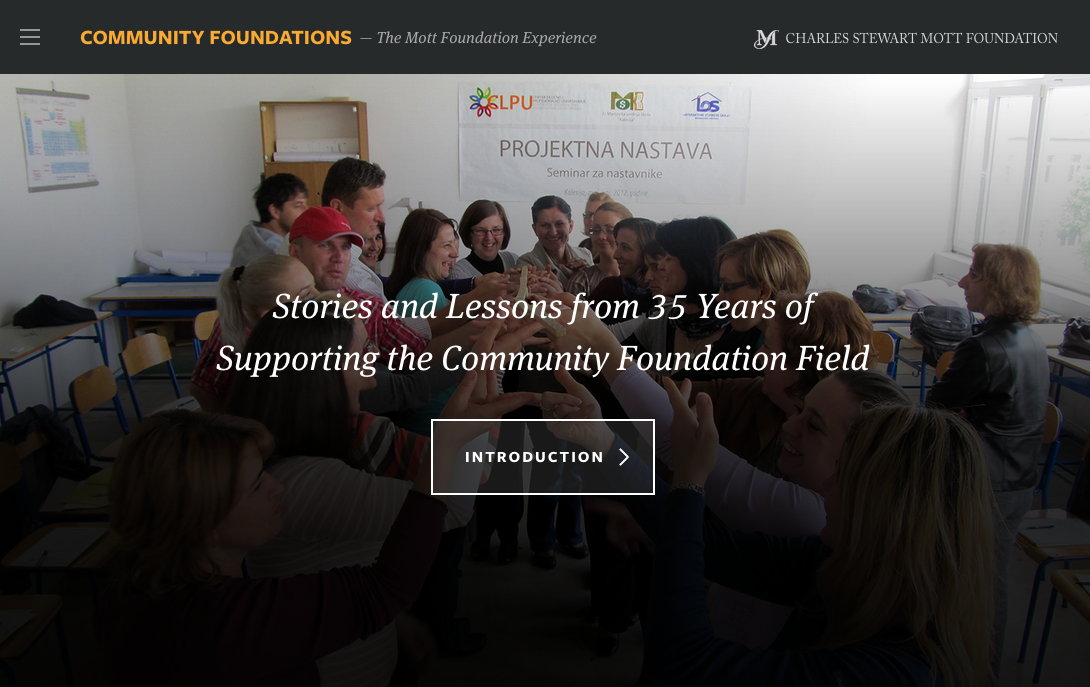 The Great Lakes Protection Fund, the Charles Stewart Mott Foundation and the Joyce Foundation have long histories of supporting community foundations.
GLPF supported three phases of work to build capacity for environmental grantmaking the the region. Read more about the success of the Great Lakes Community Foundation Environmental Collaborative.
The Mott Foundation recently launched a microsite: Stories and Lessons from 35 Years of Supporting the Community Foundation Field.
Click to visit their site: http://cf100.mott.org/