Webinar: Energy-Water Nexus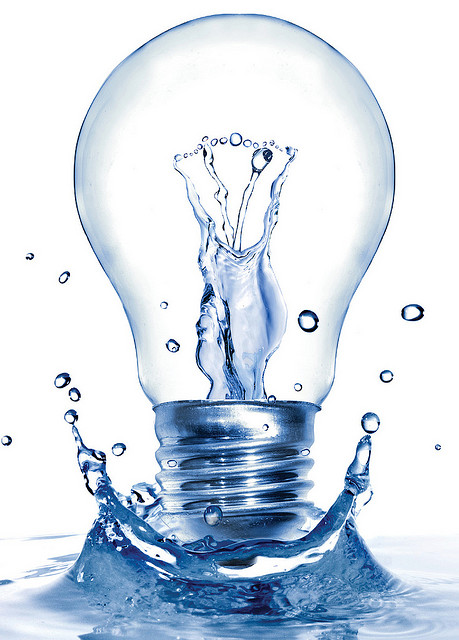 (Design by Sana Sandler / Courtesy Argonne National Laboratory.)
Our third webinar highlighted two projects from Carol Miller and Jeff Edstrom who are exploring the growing connection between water and energy.
Carol Miller is leading a team to develop software that will allow municipal water systems to reduce air pollution and other water use impacts. Water system operators must provide enough water to maintain pressure in the face of daily fluctuating demands. The team is designing algorithms that automatically direct pumps to operate at times when the electric power grid is supplied by the cleanest available sources of energy, avoiding times when it is supplied by more polluting sources. The team is developing and testing this technology in southeast Michigan. The intent is to provide the products to all basin utilities free of charge.
Jeff Edstrom is leading a team that is shifting the "less water use is better, more water use is worse" sentiment that drives many water conservation efforts, exploring how water conservation can be used more practically in restoration plans. The team is showing how reducing the impacts of withdrawals, discharges, and corresponding chemical usage and power usage can alleviate environmental problems more effectively than simply calling for reduced use. The team is creating assessment tools, including a tool to estimate carbon reductions associated with water conservation, to identify water conservation benefits that allow practitioners to focus on actions that produce better ecological results.
Click here to view the webinar. Due to technical difficulties Carol Miller's presentation was re-recorded and is available here.