Why an RFP? Why Now? Why Water Systems?
David Rankin, Program Director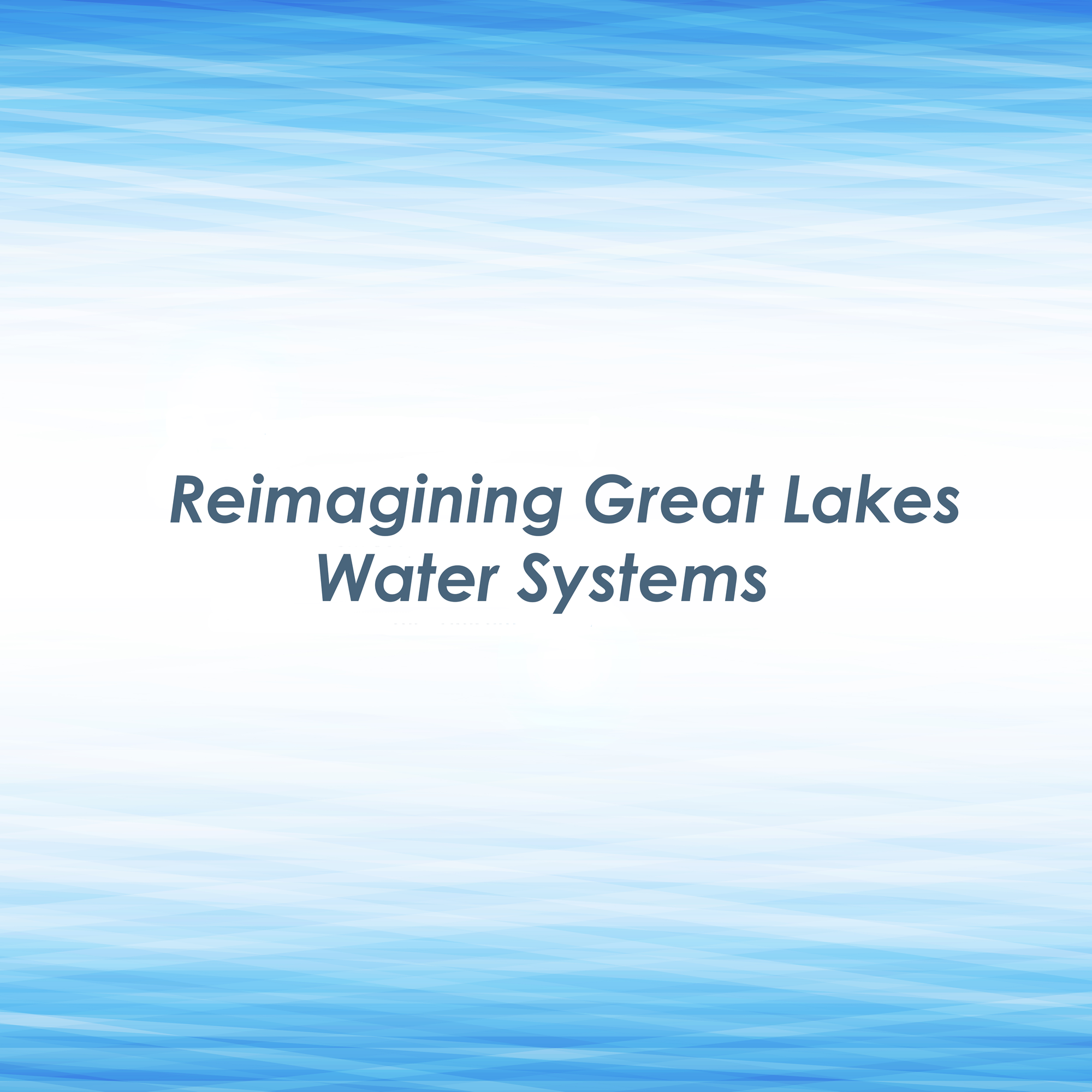 The Great Lakes Protection Fund has just released a Call for People, Ideas and Projects. A lot goes on behind the scenes to develop this kind of request, and I'm hoping a bit of background will be helpful to those who are curious and will apply.
Our region faces big challenges, and we are not ready to act.
It began in 2015 when we commissioned an assessment of how we could improve our work. Our consultant, Tracy Mehan, interviewed over 50 experts who provided advice on the challenges the region is not yet prepared to face, and how our funding could help meet them. The top challenges include:
a changing climate and bigger storms,
nutrient pollution and associated harmful algae,
failing water infrastructure,
invasive species, and
changing basin demographics and economic uses of water.
Mehan also noted that there was a strong appetite for the engagement processes we had used in the past—expert outreach and targeted requests for proposals—and that the Fund should use that approach, among other things, to better engage potential teams.
These challenges require better water systems.
We then reached out in earnest to experts, elected officials, citizen groups and many others to help us shape a way forward. A clear interest around an initiative to reimagine Great Lakes water systems emerged. We have come to define water systems as the physical, operational and human/cultural things that move our water, control what moves in our water, and determines what moves on our water. Making our water systems better prepares us to face those challenges. Getting water systems right will solve them.
After conversations with a variety of experts, we convened a group in Evanston to brainstorm about what the Fund might do to drive the changes needed to the region's water systems. We sought advice on the catalytic actions that could be tried so that the region is better prepared to meet the challenges Mehan's interviews surfaced. We discussed various project strategies, traits of ideal projects, how to build and recruit teams, and how the Fund, given our unique charter and mission, can maximize our impact.
I encourage you to read the summary of that meeting. It was an engaging and energizing session.
Key, high level advice from that workshop was that the Fund should:
Do things – support teams that take actions, build and finance things that people can visit, see and experience.
Support unusual partners – the supported work should be value-led, collaborative and engage the people that pay for and benefit from our water.
Follow nature's lead – support work that uses a watershed/landscape framework, mimics nature, links urban and rural.
Be patient – this work takes time, there are no silver bullets, stay committed.
Develop teams – recruit talent, incubate ideas, and be active in building collaborations.
In a future post, I will say more about the types of potential projects that were suggested and how those examples have led us to look for certain traits from the project ideas that will be submitted for this call.
Help us tackle these challenges.
All of these conversations, research and advice has led to a Call for People, Ideas and Projects. It is not a typical rfp that seeks only projects. Part of our strategy is to also seek out the next set of people—experts, entrepreneurs, citizen leaders, and others—to help reimagine our water systems.
We are testing a prototype "sign up" service to connect those with expertise and interest in the work to those who might need it. Please sign up! Candidly, this is an experiment and we'll see what we learn. Thanks to all who have already joined us!
Conversations are already happening and brief preproposals are due on July 25. Funding decisions will be finalized in December (and we will be open to these ideas for the foreseeable future).
Call or email us with your ideas. Tweet or Facebook us with ideas we should know about. Be a part of our talent bank. We look forward to hearing from you!
–David Rankin, Program Director