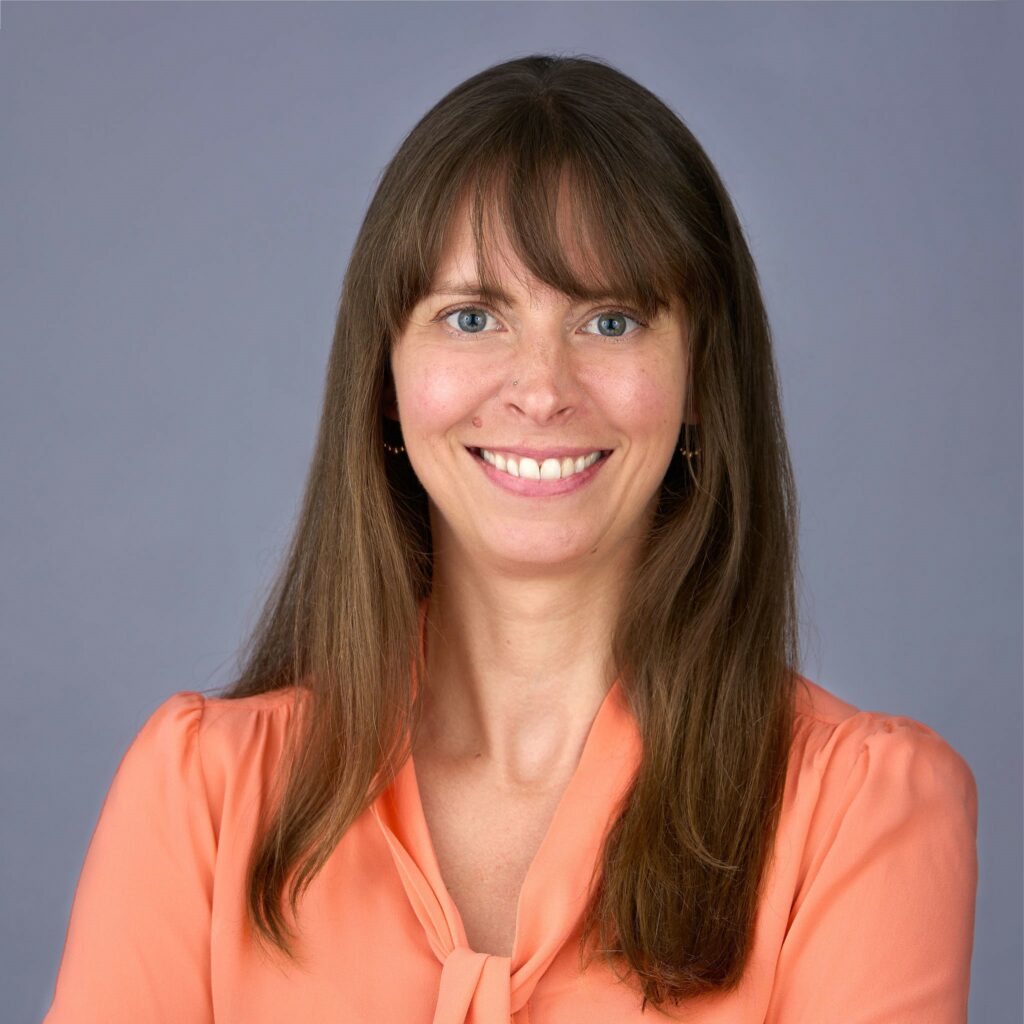 The Fund is pleased to announce the newest member of our executive staff — we welcome Erin McCarville as Vice President of Programs. Erin will lead our program team, building and managing the portfolio of new technologies, strategies, and financing tools to protect and enhance the health of the Great Lakes ecosystem.
Erin brings deep experience in interdisciplinary research, systems thinking, coalition-building, and product design. She is committed to working across disciplines to build innovative solutions that deliver impact.
"We welcome Erin to our team as a key member. Erin will bring fresh perspectives and develop new programmatic strategies that will help deliver against high-impact opportunities. Under Erin's leadership, we will explore innovative approaches to support our mission and foster deeper connections with the Great Lakes community, the innovation community, and our funding partners," noted David Rankin, Executive Director.
Erin comes to the Fund most recently as a senior technical specialist at Ariadne Labs with Harvard University, where she built and directed an innovation lab focused on solutions to critical global health challenges. She has a doctorate in public health from the University of Illinois at Chicago, a master's degree in public health from Johns Hopkins University, and a bachelor's in public policy analysis and biology from Pomona College.