$1 Million in New Awards in December 2018
Simon Bélisle, Project Development Manager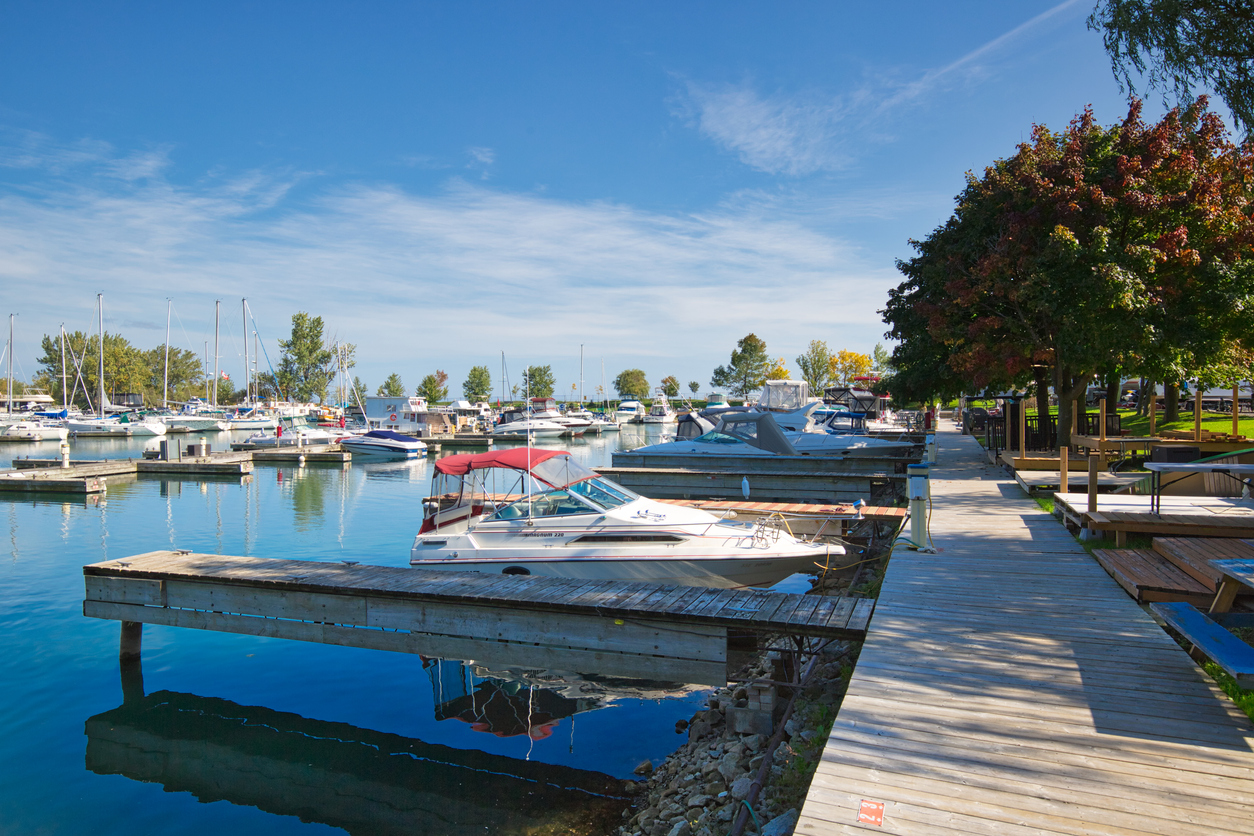 The Great Lakes Protection Fund recently awarded two new grants in December 2018, totaling just over $1M. These are the final two projects to come out of the RFP launched in spring of 2018. Both projects aim to reduce pollution to the Great Lakes, but in very different ways, and with very diverse partners.
Michigan Sea Grant (leading a team of seven organizations) received a grant for $839,000 for a project titled Advancing Stormwater Management at Marinas in the Great Lakes. The team will reduce the volume and the speed of water running off marina installations, and reduce the amount of sediments and pollutants the stormwater carries, by installing green infrastructure components in marinas. The team will develop a support tool for marina-specific stormwater management decisions and use the tool to select the most promising green infrastructure practices to test. The pilots will help refine the tool and set the standard for marina development and redevelopment.
Seneca Conservation District was awarded $200,000 for a project titled Smart2Genius: Catalyzing Farmer Adoption of Strategic Best Practices to accelerate the adoption of new technologies, management practices and other innovative strategies to reduce nutrient loads to the Great Lakes. They will lead a team to build a network of producers, service providers, and agricultural experts to facilitate the adoption of key strategic practices with the most potential for impact on nutrient reduction and flow control. During this design grant, the project participants will select technologies and practices to be tried and establish benchmarks to monitor the project's impact.
On a personal note, this marks the end of my first year with the Great Lakes Protection Fund. I am amazed by the quality of ideas brought to us, and I am proud of the connections we have created between team members. I am very excited by the potential impact these projects will have on the Great Lakes ecosystem. I encourage all of you innovators and big thinkers to start a conversation with us and allow us. We look forward to supporting more impactful projects in 2019.
–Simon Bélisle, Project Development Manager