Great Lakes Issues? There's an App for That.
Amy Elledge – Communications Manager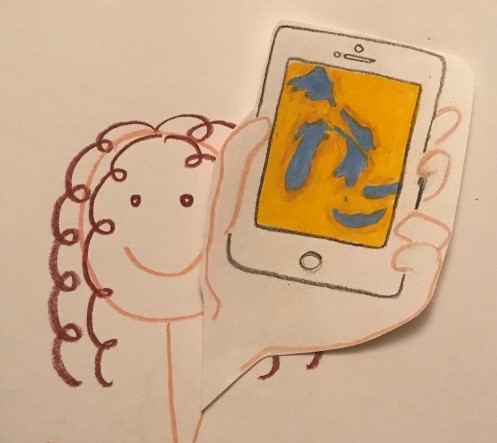 Great Lakes issues come in all shapes and sizes and the creative combination of technology and people power can be transformational. Guest blogger Chelsey Grassfield has taken an in-depth look at the landscape of cell phone apps that are, or could be, applied to Great Lakes issues. While she has not covered every app out there, it's good to know the region is actively empowering people to engage with, and protect, our shared Great Lakes resources.
Here at GLPF, we are always on the lookout for innovative technologies that promise improved human interactions with the lakes. Often times that can mean developing an early-stage technology to address a specific concern. It can also mean thinking differently about well-established platforms, like cell phone apps, and the opportunity to harness them for a new purpose.
I hope this sparks your interest to try out one of these apps, or makes you think of a new way to leverage this platform, because hey, the vast majority of us carry this technology around with us every day. Wouldn't it be great if you could look up from your phone, see one of the Great Lakes, and know that you are helping to make a difference?
An excerpt from Chelsey's blog is below. To see all of the apps she reviewed (topics include invasive species, farming, water quality, weather, conservation, and general information) visit ChelseyInChicago.
— Amy Elledge, Communications Manager
Great Lakes Apps
Posted on December 10, 2018 by chelseyinchicago
When I was asked by a colleague to check out what phone applications existed for Great Lakes issues, I wasn't sure what I would find. After some research, I am pleased to report that there are a lot of folks in the region who have come up with some really useful apps around these issues. Even more interesting, is the number of apps that harness the power of crowd sourcing and citizen scientists. I hope as you browse through the apps below, you will find at least one that intrigues you to learn more and perhaps record and share information with scientists and your community. All apps are compatible with the iPhone and free (with the exception of the weather app).
Invasive Species
| | |
| --- | --- |
| MISIN screenshot | GLEDN screenshot |
The threat that invasive species represent to the Great Lakes region is both monetary ($50 million spent annually on Asian Carp control alone) and environmental (invasive species outcompete native species and thereby destroy habitats). Not surprising then, there are a few apps out there focused on reporting invasive species. Both the Midwest Invasive Species Information Network (MISIN) and the Great Lakes Early Detection Network (GLEDN) apps provide lists of invasive plants and animals with basic information, allow users to report using photos and exact location, and share these reports with the appropriate authorities. The goal of these apps is early detection of and rapid response (EDRR) to the presence of invasive species. Since scientists cannot be everywhere at once, it makes perfect sense to inform the public and enlist their help.
Side note: I did wonder, however, if these two apps, serving the same function, were communicating. To help answer this, I looked to the app developers and their partners:
Midwest Invasive Species Information Network
Great Lakes Early Detection Network
Michigan State University – lead
University of Georgia, Center for Invasive Species and Ecosystem Health – lead

Michigan Dept of Natural Resources
Michigan Dept of Agriculture and Rural Development
Michigan Natural Features Inventory
Shedd Aquarium
Great Lakes Restoration Initiative

Ohio State University
Wisconsin Department of Natural Resources
National Park Service
University of Wisconsin – Extension
Great Lakes Restoration Initiative
To read more, visit ChelseyInChicago.