Meet the Winners of the 2019 Great Lakes Leadership Award: The Water Council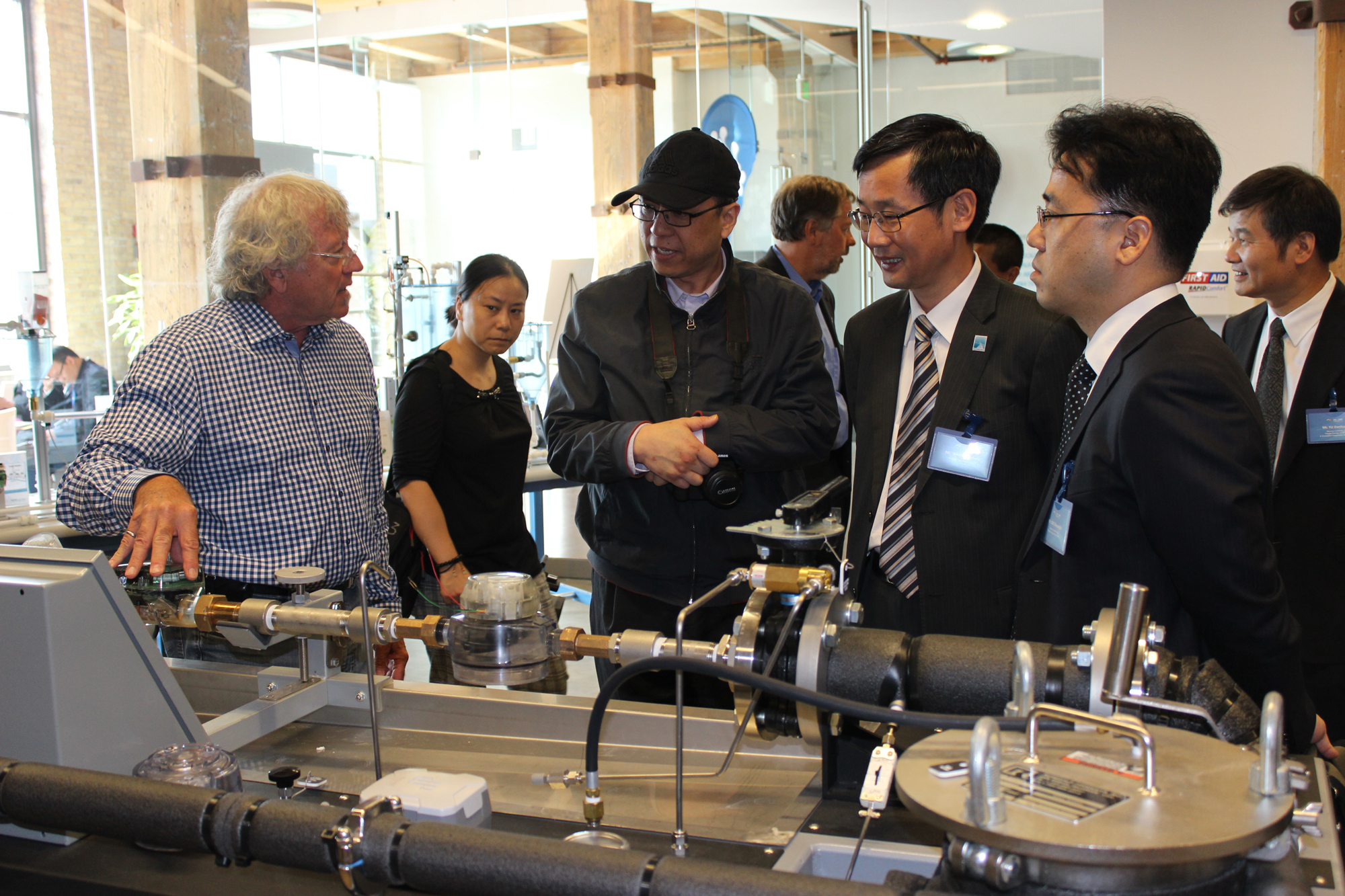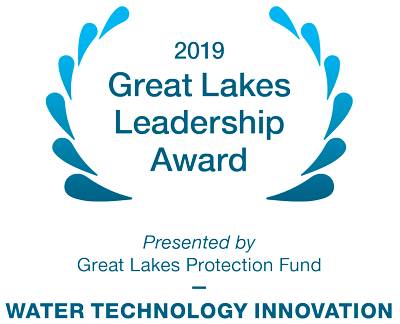 The Great Lakes Protection Fund is pleased to recognize the winners of the 2019 Great Lakes Leadership Award for Water Technology Innovation. We created the leadership awards to celebrate efforts that accelerate new actions for protecting and improving the Great Lakes and that have the potential to improve water quality on a global scale.
Winner: The Water Council, Milwaukee, Wisconsin.
Headquartered at the Global Water Center—a state-of-the-art facility that draws water technology businesses from around the globe—The Water Council (TWC) is recognized as a global center for advancing water technologies and stewardship. TWC connects more than 238 water technology businesses with its 200 industry members. TWC's BREW (Business – Research – Entrepreneurship – in Water) gives start-up businesses the tools needed to get promising technology to market.
"We are honored to receive this award in recognition of the support we offer promising, innovative entrepreneurs that are tackling global water challenges with cutting-edge solutions," stated Dean Amhaus president and CEO of TWC. "These entrepreneurs can be the feeder of new technologies into the market place and an engine for creating jobs."
Each year, the nonprofit supports a cohort of freshwater technology companies through an intensive business development curriculum. Since 2013, the group has trained 34 startups and maintains an 85 percent success rate. TWC's new Tech Challenge allows innovative individuals to vet their water tech ideas with industry experts. Program applications can be accessed through WaterTechHub.com, a global connector of industry and water technology solutions.
"Connecting hundreds of technology businesses and industries from throughout the globe all focused and dependent on access to plenty of clean water, The Water Council is serving not only its membership, but all of us by addressing key threats to freshwater health," said David Rankin, executive director of the Fund.
While TWC's mission is centered on driving economic development, attracting and connecting world-class talent and supporting water-focused technology innovation, its larger goal is to help secure freshwater resources for the world by driving solutions to the numerous industries that need and use a large amount of water.
"The Water Council serves as a connector between large corporations, small businesses, universities and utilities in an effort to spark innovations and collaborations that result in improved water quality in the Great Lakes and across the world," said Dean Amhaus. "We hope to continue growing support for these innovators to help bring their technologies to the industries and markets where they are needed most."
Learn more by visiting www.thewatercouncil.com.
Find out more about the 2019 Great Lakes Leadership Award for Water Technology Innovation.