Meet the Winners of the 2019 Great Lakes Leadership Award: Cleveland Water Alliance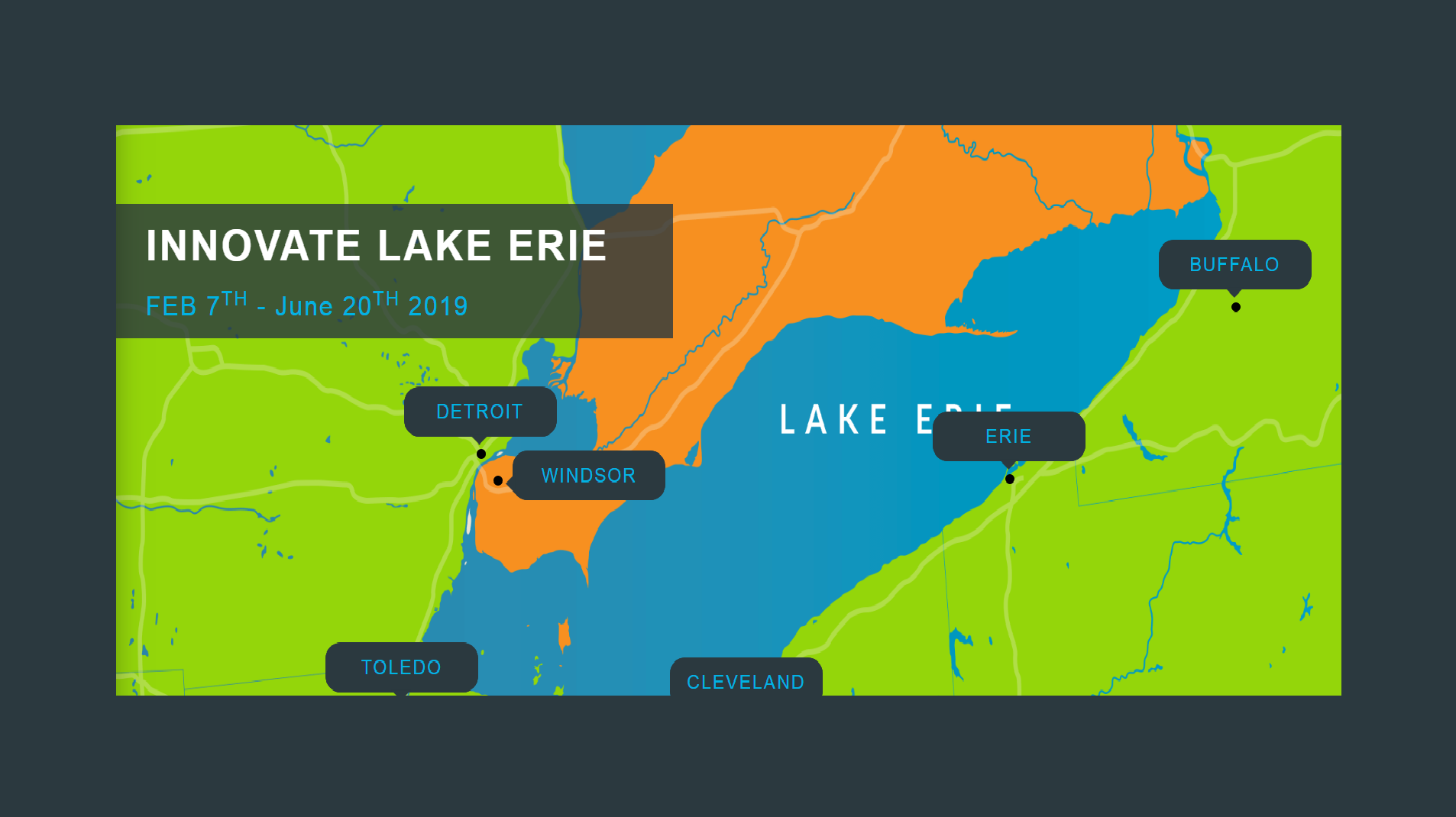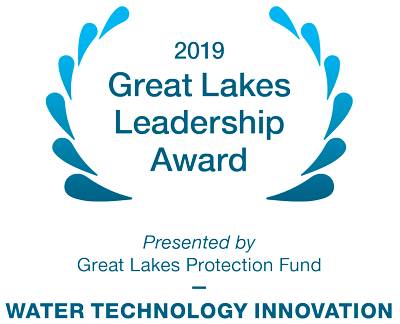 The Great Lakes Protection Fund is pleased to recognize the winners of the 2019 Great Lakes Leadership Award for Water Technology Innovation. We created the Leadership Awards to celebrate efforts that accelerate new actions for protecting and improving the Great Lakes and that have the potential to improve water quality on a global scale.
Winner: The Cleveland Water Alliance, Cleveland, Ohio.
Established in 2014, The Cleveland Water Alliance (CWA) is a non-profit organization that seeks to better utilize the economic and job-creating potential of Lake Erie while also urging greater care of this valuable, natural asset. Working with a network of partners throughout the region, CWA empowers citizens, companies, and universities around Lake Erie to be part of the solution. These challenges have engaged hundreds of tech experts, engineers, data scientists, and entrepreneurs to solve critical water issues in the region and beyond.
A leader in regional innovation, CWA is working to make Lake Erie the first Smart and Connected Great Lake that enables intelligent community water management. Through its Erie Hack innovation challenge and its work to create an early warning system for toxic algae in Lake Erie, CWA is identifying promising new technologies that are poised to have a significant impact on water management and treatment.
"The Cleveland Water Alliance is building a network of innovators well beyond Cleveland. These innovators are laying the groundwork for a new normal that allows us to know more about the health of the Lake and know it faster. The entire CWA team—its staff, advisors, and funders deserve this award," said David Rankin, executive director of the Fund.
"We greatly appreciate this award and recognition,'' CWA's executive director Bryan Stubbs said. "We're on the cusp of creating the first Smart Lake and support like this is important.''
CWA is excited to welcome a new crop of innovators at its Erie Hack 2.0 competition on June 20 in conjuction with the Cuyahoga50 celebration marking the 50th anniversary of the Cuyahoga River fire in 1969. Teams at the Erie Hack competition will pitch their ideas for new and tech-driven ways to help solve many of the challenges around Lake Erie, including algal blooms. The winners, chosen from local competitions in Detroit, Toledo, Ohio, Cleveland, Erie, Pa., Buffalo, N.Y. and Windsor, Ontario, will share about $100,000 in cash and prizes.
"There are so many great ideas and products coming to market to help keep our Great Lakes safe, healthy and accessible,'' Stubbs said. "We have a lot more to do but support from organizations such as the Great Lakes Protection Fund is key."
Learn more by visiting https://clevelandwateralliance.org/.
Find out more about the Great Lakes Leadership Award for Water Technology Innovation.