Send Us a Video! #GreatLakesGreatIdeas
Ryan Smith, Project Development Manager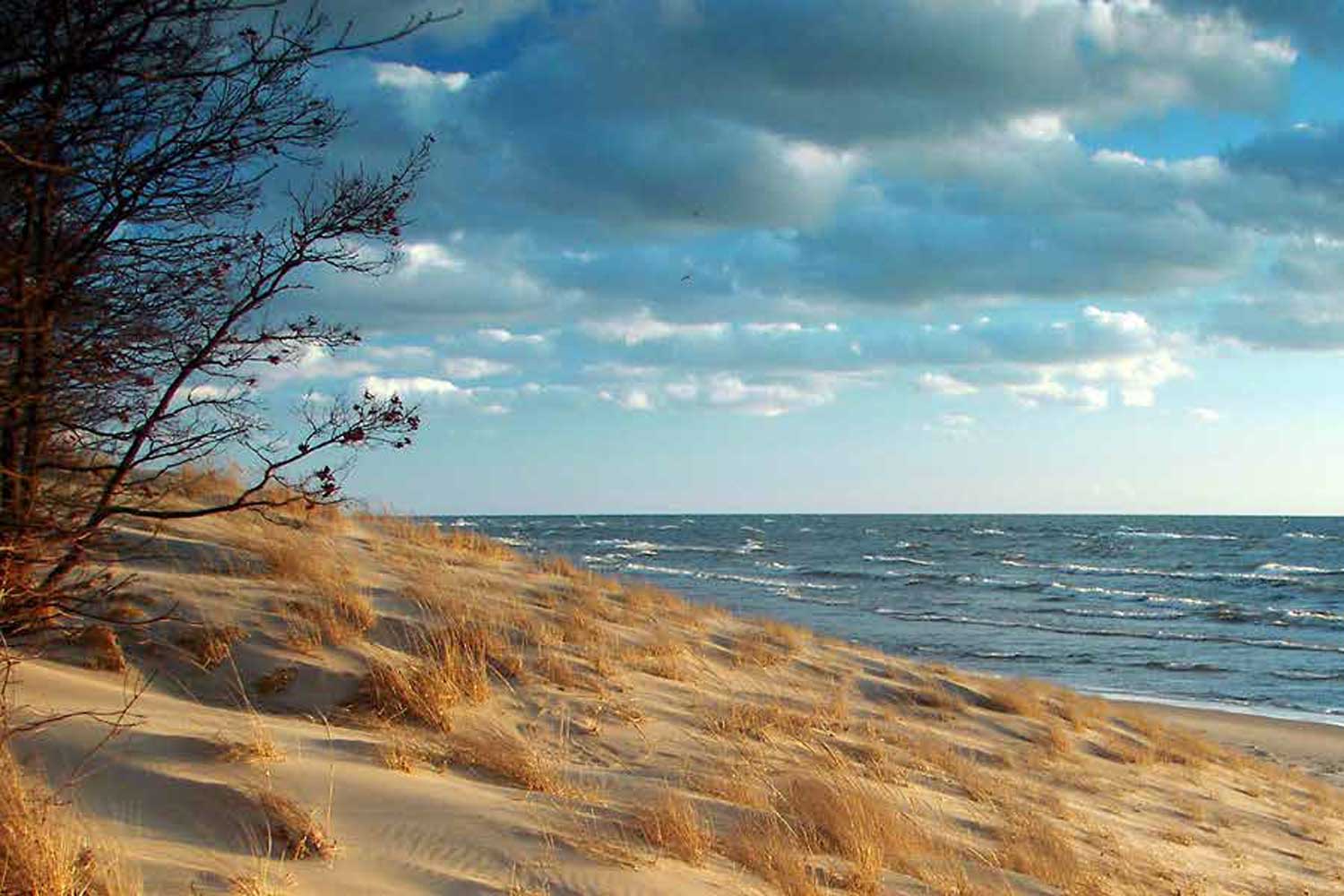 Hi Everyone, Ryan Smith here! I am the Project Development Manager at the Great Lakes Protection Fund. 2020 has been a year of big challenges and our team misses seeing all of you at meetings and conferences.
Even though we can't exchange ideas in person doesn't mean we can't still connect! As always, we are excited to hear your big ideas to deliver meaningful improvements for the Great Lakes ecosystem.
We are asking you to share a brief video with us, showcasing your idea. Keep it simple. We don't expect a Hollywood-style production. Imagine we were talking over a cup of coffee or during a break at the Healing Our Waters Coalition conference.
We make investments in teams working to solve some of the Great Lakes' most significant environmental challenges, like harmful algae blooms that can make the water unsafe to drink, invasive species that damage our fragile ecosystem, and urban stormwater issues that can cause flooding in our neighborhoods.
We know big solutions take bold ideas. We want to hear from you – what's the next strategy that will deliver meaningful improvements for the Great Lakes ecosystem? Think outside the box. Tell us your big ideas. Outlandish ideas. Game changers. Your ideas today could be the transformational strategy to restore and protect our great water resources tomorrow.
In your video, we want to know a few things. What's your idea? Who needs to buy in? What big changes will your strategy create, and what impact will it have on the Great Lakes? We are deeply committed to improving the health of the Great Lakes ecosystem and pursuing that impact drives everything we do. We will contact you to talk about your idea and how we can work together to drive change.
We can't wait to meet you and hear how you will protect the Great Lakes. You can find more information about how to submit a video below.
We look forward to hearing from you. #GreatLakesGreatIdeas
How to send us your video
In two or three minutes, please tell us about your innovative strategy to address a Great Lakes challenge and how it will benefit the ecosystem. We don't expect professional video production. It's your idea we're interested in.
Any time between now and February 5, 2021, please send a link to your video to startaconversation@glpf.org. You may upload your video to Instagram, Facebook, YouTube, or a file-sharing site such as Dropbox; please double-check that it is publicly viewable before you send it to us. In your email sharing your video link, please include a brief written summary (one to three sentences) of your video.
Please do not include any third parties, including minors, celebrities and friends, who have not expressly authorized you to display their image or likeness in a submitted video.
If you have any questions about this or if you would prefer not to use video, please contact Ryan Smith at rsmith@glpf.org to learn about submitting an idea in writing.
Please visit http://30years.glpf.org/ for stories of positive impact from our investments.