Meet the Winners of the 2019 Great Lakes Leadership Award: Imagine H2O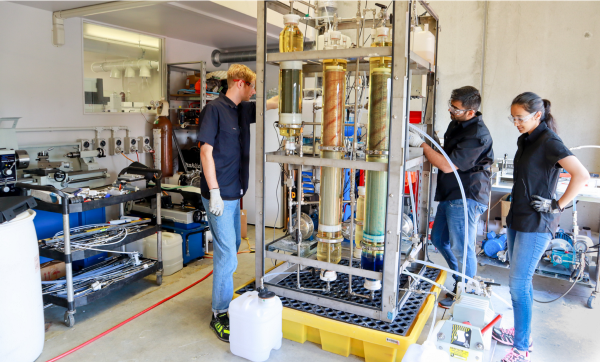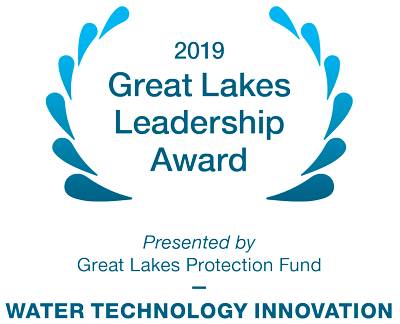 The Great Lakes Protection Fund is pleased to recognize the winners of the 2019 Great Lakes Leadership Award for Water Technology Innovation. We created the Leadership Awards to celebrate efforts that accelerate new actions for protecting and improving the Great Lakes and that have the potential to improve water quality on a global scale.
Winner: Imagine H2O, San Francisco, California.
Started in 2009, Imagine H2O is a nonprofit organization dedicated to empowering people to deploy and develop innovation to solve water challenges globally. Each year, their highly selective Accelerator provides entrepreneurs with the capacity, development resources, marketing and visibility, customer validation opportunities, and access to investors needed to scale their businesses. Since 2009, the Accelerator has helped launch more than 100 water technology companies and attract over $425 million in startup capital.
"No one is better at serving the needs of the entire water innovation ecosystem than Imagine H2O. The organization works with entrepreneurs, investors, the public sector, corporate leaders, and philanthropy, truly making the whole bigger than the sum of the parts," said David Rankin, executive director of the Fund.
"Recognition from one of the nation's top water philanthropies is an important validation of our Accelerator model and reach," explained Scott Bryan, Imagine H2O's president. "We applaud philanthropic organizations such as the Fund which recognize the need to advance entrepreneurial solutions to water challenges."
Imagine H2O startups located in the Great Lakes region are tackling issues including heavy metals testing and compliance, industrial wastewater treatment, groundwater management, and software solutions for utility managers. These startups include EMAGIN and WatrHub (Ontario), BioGill, Wellntel, and PaveDrain (Wisconsin), Water Warriors (Ohio), and ANDalyze (Illinois).  The organization's 2019 Accelerator recently honored Indiana-based 120WaterAudit for its utility software and logistics solution for communities responding to water contamination issues.
"Globally, Imagine H2O sees concentrations of entrepreneurial ideas in regions where there is a combination of water resource challenges, academic centers of excellence, and cross-sector willingness to support and deploy innovations; the Great Lakes fits this profile," explained Mr. Bryan.  "Not only are we proud of our entrepreneurs in the region, we value our relationships with Great Lakes-based investors, customers, and public agencies."
The Fund plans to work with Imagine H2O to help identify issues facing the region's cities as part its 2019 Urban Water Challenge, a global program supporting deployments in major urban markets.
Learn more by visiting https://www.imagineh2o.org/.
Find out more about the Great Lakes Leadership Award for Water Technology Innovation.