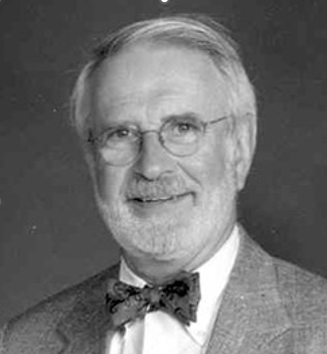 Thanks, Tony.
One of our founders, former Wisconsin Governor Tony Earl, passed away last week. Our condolences go out to his family, colleagues, and many friends. May his memory be a blessing.
I'm grateful to have known Tony. He leaves a powerful legacy for the Fund, the Great Lakes, and the state of freshwater globally. Tony did that work as a happy warrior whose optimism, infectious cheer, and good-natured tenacity kept us moving ahead when things seemed most bleak.
Before joining our Board of Directors, he worked across party lines and state boundaries to organize his fellow governors on Great Lakes issues. Together, they created the Council of Great Lakes Governors, the Center for the Great Lakes, the Great Lakes Charter, and the Great Lakes Toxic Substances Control Agreement. His successor governors took up the challenge of finishing the work that Tony had begun by capitalizing the Great Lakes Protection Fund that he called for as Governor.
During his fourteen years as a director, Tony kept us focused on our mission to protect and restore the Great Lakes' ecosystem. He made sure our work tackled significant issues and drove substantial impact. As our Board's Project Committee Chair, he led our investments in the legal, technical, and policy framework for what became the Great Lakes Compact. Tony's experience leading gubernatorial efforts on water management was invaluable; the region is far better off because of his work. Put simply: the Great Lakes are now the most water-secure region in North America because of what he began.
Thank you, Governor Earl, for doing more than your share.
Dave Rankin, Executive Director
Great Lakes Protection Fund